Our Favourite Links
Hairgum New Zealand

Zealand. After more then 20 years of producing the highest quality products,
Hairgum have perfected a comprehensive range of hair products.

These products are so respected that some of the greatest fashion and
hairdressing salons and famous modelling agencies including 'Elite' have
attached their names to the products.

Hairgum organic, care & styling for hair is now available online in New Zealand.



Visit Website: www.hairgum.co.nz
Turboweb Limited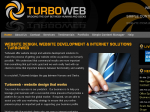 Turboweb offer website design and website development solutions to make the process of getting your website online as painless as humanly possible.

Turboweb Limited are the inventors and creators of the Simple Content Manager.
Based in Dunedin, New Zealand, they also offer solutions for most internet based applications.
Visit Website: www.turboweb.co.nz
Google Search Engine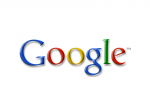 The Google search engine provide the best free search products online.
Visit Website: www.google.com